Since the winter of 2021, ARM has hosted a monthly outdoor free clinic once or twice a month. We believe that the barriers to healthcare (social, economic, and legislative) are unacceptable, and that effective change can happen through education and community outreach. Our goal is to provide free healthcare supplies, services and education to support our community in achieving autonomous health.
As street medics, we strive constantly to overcome the hierarchical norms set by the medical industrial complex to provide care that first and foremost respects the autonomy of our community members: care that emphasizes personal choice and complete explanation of options, free from coercion or judgement.
Clinic Hours:
THIRD SATURDAY of every month at Woodruff Park from 11pm-2pm

Everything we offer at the clinic is 100% free. We do not conduct means testing, registration, or data collection.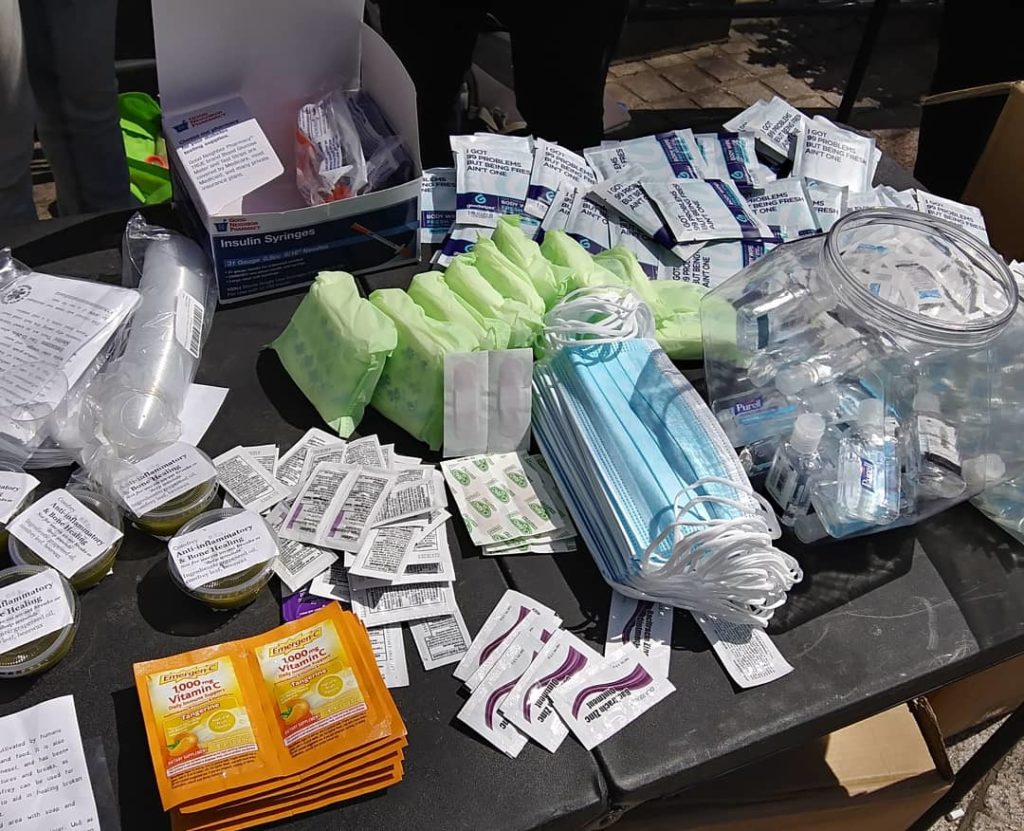 Clinic Offerings:
Supplies:
Toothbrushes & toothpaste
Pads & tampons
Hand sanitizer
Body wipes
OTC medications
Condoms, nalaxone and other harm reduction items
Masks
Bandaids and wound care supplies
Vitamin supplements
Herbal remedies; including support for emotional health, chronic illness, injury, and common illnesses.
Supplies stocked are subject to change/availability. You can request specific items for us to get at the clinic or by emailing us.
Services:
Wound care
Herbalist consultation
Overdose reversal training
Blood pressure reading & information
Blood oxygen reading & information
Blood glucose reading & information